| | |
| --- | --- |
| Name of college | Kalinga Institute of Medical Sciences (KIMS) |
| Location | Kushabhadra Campus (KIIT Campus-5) Patia, Bhubaneswar |
| Establishment year | 2007 |
| Institute type | Private |
| Affiliation | Kalinga Institute of Technology |
| Approval | Medical Council of India |
| Website | www.kims.kiit.ac.in |
| Virtual Tour | Campus tour |
UG Courses Details
Kalinga Institute of Medical Sciences is one of the best college in India for UG Medical Courese.
These are the details of the UG course
| Course | Durtion | Fees |
| --- | --- | --- |
| MBBS | 4.5 + 1 Years | 18,50,000 |
In addition to the fees mentioned above, Rs.75,000/- to be paid(onetime) at the time of admission towards registration, laptop & others
PG Courses Details
Kalinga Institute of Medical Sciences has a range of PG courses that provides specialization in 20 different courses. When it comes to seat availability of the here is 105 seats are available for different specializations in the PG course.
These are the details of the PG course
| Courses | Durtion | Seat Capacity | Fees |
| --- | --- | --- | --- |
| MD Anatomy | 3 Years | 2 | 7,00,000 |
| MD Biochemistry | 3 Years | 2 | 9,00,000 |
| MD Community Medicine | 3 Years | 6 | 9,00,000 |
| MD General Medicine | 3 Years | 10 | 21,00,000 |
| MD Microbiology | 3 Years | 2 | 9,00,000 |
| MS Orthopedics | 3 Years | 7 | 23,00,000 |
| MD Pharmacology | 3 Years | 2 | 7,50,000 |
| MD Physiology | 3 Years | 2 | 7,50,000 |
| MD Psychiatry | 3 Years | 3 | 21,00,000 |
| MS General Surgery | 3 Years | 10 | 21,00,000 |
| MD Dermatology | 3 Years | 4 | 21,00,000 |
| MD Pediatrics | 3 Years | 3 | 23,00,000 |
| MD Pathology | 3 Years | 8 | 9,00,000 |
| MD Radio Diagnosis | 3 Years | 8 | 23,00,000 |
| Obs & Gynae | 3 Years | 9 | 21,00,000 |
| IHBT | 3 Years | - | 9,00,000 |
| Emergency Medicine | 3 Years | - | 21,00,000 |
KIMS also provide stipend for the PG student. That helps students to manage their expenses.
1st Year: Rs. 70,00/- (Per Month).
2nd Year: Rs. 72,000/- (Per Month).
3rd Year: Rs. 75,000/-(Per Month).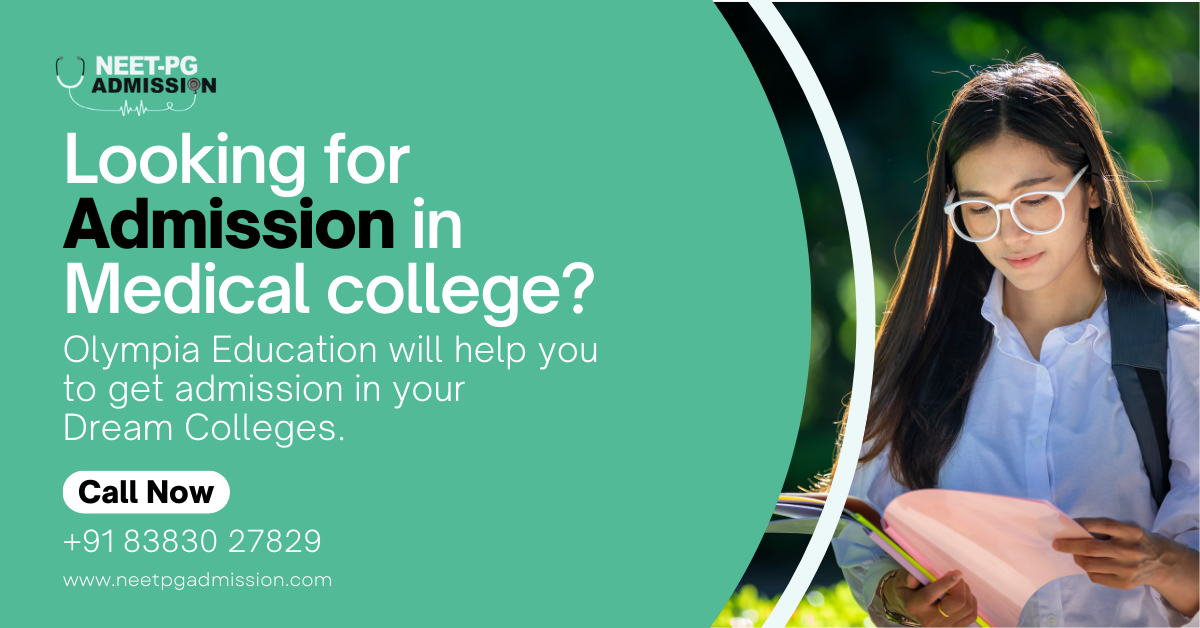 Starting in their first academic year, Kalinga Institute of Medical Sciences offers a stipend to PG students pursuing clinical specialisation.
Facilities
Hostel and Hostel fees

The hostel is one of the most important things for a college because students come from different places in the country. For UG and PG students, interns, residents, staff nurses, and others, KIMS maintains separate boys' and girls' dorms with round-the-clock wireless internet and intranet connectivity. Each hostel has an adjacent canteen that offers high-quality Indian and continental cuisine. Every hostel features both an indoor and outdoor playing area and a reading room open around-the-clock

Each Room has space for two students.

| | |
| --- | --- |
| Room Type | Fee |
| Single Bedded AC | 2,20,000/- |
| 2 Bedded AC | 1,40,000/- |
Hostel Admission Fees: Rs. 15,000/- (one time) Mess Fee extra
Some Important feature of Hostel
24hr wi-fi
24hr Library facility
All types of indoor and outdoor games
Hygienic and healthy food
College Facilities
According to college Being a KIITian is always an honour, and if you attended KIMS, you have the added benefit of earning a doctorate after graduating. Inside the classroom, KIMS offers a boundless opportunity for growth and learning, while outside the classroom, the campus is constantly alive with activity. On-campus, there is always something fascinating to look forward to.

Here is the list of facilities at campus
Class Room
For each of the 180 students doing MBBS degrees, there are four AC classrooms available. The classrooms are built to international standards, and the most cutting-edge teaching tools, such as LCD projectors, will be used to impart instruction here.
Demo Room
Every department of KIMS is having its own demo room as per MCI requirements provided with adequate Audio-visual facilities, which gives better acquaintance of the teaching facilities for students.
Labs
Practical knowledge is a crucial element of technical education. The inclusion of new and updated equipment on a regular basis in labs using cutting-edge technology benefits the students.
Library & Study Centre
As a division of KIIT, KIMS will have access to a central library with a well-stocked reference section and online journal facilities. In addition, the KIMS's own library, housed in a five-story structure with a floor area of over 24, 000 square feet, has the most recent editions of books on medicine, paramedicine, and general topics by well-known authors, as well as journals from Indian and foreign publishers, all of which are intended to keep the faculty and students up to date on advancements in medical science and technology.
Computer Lab
The computer lab at KIMS is well-equipped. With the ultimate goal of giving KIIT users 24/7 services for accessing resources across LAN, WAN, and the internet, high-end data centres integrate a large number of high-end computing equipment with their end-users through stable and faster data transfer throughput. IBM Blade servers, SANs, and CISCO core switch 6509 with gigabit data transfer capabilities are just a few of the newest technologies found at the KIIT Data Center.
Auditorium
The conference/auditorium hall at KIMS is air-conditioned and well-lit and sound-equipped. Additionally, KIMS will have access to KIIT's AC Auditorium, which can accommodate 1600 people.
Sports
KIMS focus on the overall development of a student who can contribute to our more than any other. This college has two stadiums one is indoor and another is outdoor.


Outdoor stadium
Cricket (on a turf wicket), Hockey (on artificial turf), Kabaddi, Football, Volleyball, Kho-Kho, Throwball, Basketball, Rugby, Handball, Netball, and Track & Field are all available at the vast stadium (400 m).
Indoor Stadium
The University's primary focus for indoor sporting events is KIMS. It ranks among the largest on-campus indoor stadiums in the nation. Sports like basketball, volleyball, table tennis, badminton, snooker, and more (air-conditioned) Chess, Carom Health Club 12-station gym, pool, and yoga studio
Events
KIMS is all about students and their objectives; it's not only about recognition and hard work. You have the opportunity to increase and broaden your knowledge, abilities, and experience to have an effect on the global workplace. KIIT occupies a land area of 25 km2. With twenty-three campuses, each with cutting-edge amenities and its own personality. All campuses bear the names of well-known Indian rivers.
KSAC is an acronym for KIIT Student Activity Centre

It is a dedicated and independent body under the university which organises the events.
Check all the details of KSACClick here
Ranking and Awards
Campus tour
Admission Procedure
Admission process starts with filling out the form. The timing of the form fillup starts in the month of December. It involves various processes as mentioned below. Candidates must either have the MBBS degree or the provisional certificate of the same. Candidates who graduated with an MBBS degree outside India must have qualified in the Foreign Medical Graduate Examination (FMGE).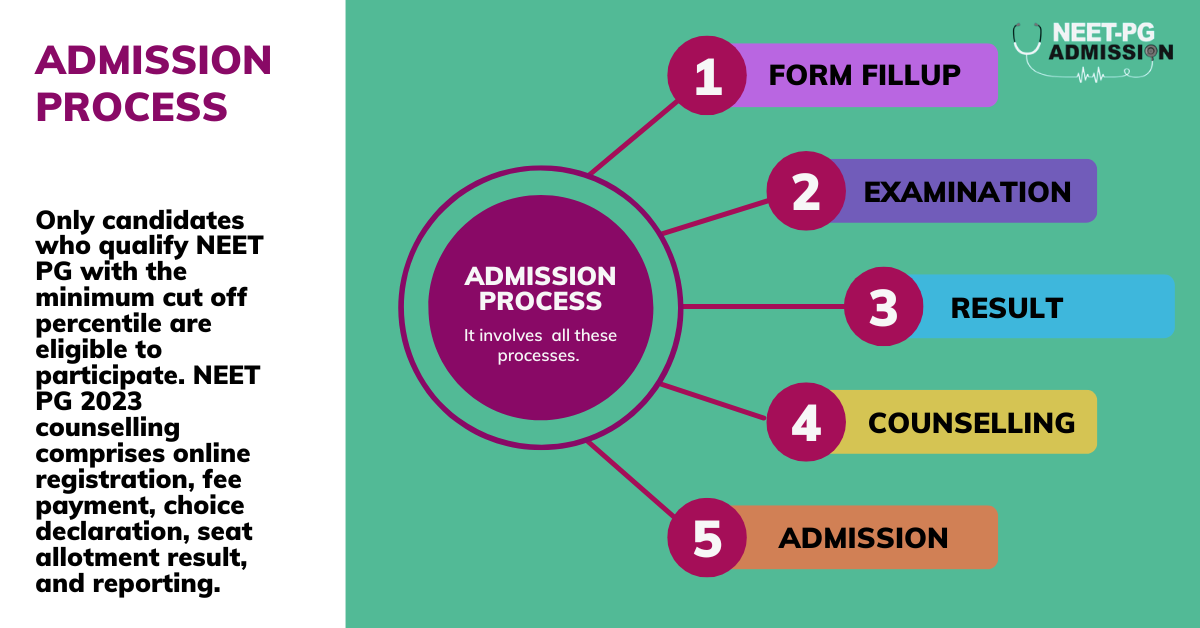 NEET PG 2023 Exam Dates
| Events | Tentative Dates |
| --- | --- |
| Application form available | 2nd - 3rd week of Dec 2023 |
| Last date to fill the application form | Last week of Jan 2024 |
| Correction window | 1st week of February 2024 |
| Final edit window to rectify incorrect images | 3rd week of February 2024 |
| NEET PG 2023 admit card | Last week of February 2024 |
| Exam date | 1st week of Mar 2024 |
| Announcement of result | Third week of March |
| Online registration for the first round of counselling | Last week of April |
Counselling Details
Only candidates who qualify NEET PG with the minimum cut off percentile are eligible to participate. NEET PG 2024 counselling comprises online registration, fee payment, choice declaration, seat allotment result, and reporting.

MCC will hold four rounds of NEET PG 2024 All India Quota counselling Round 1 , Round 2, the Mop-up round, and the Stray vacancy round. AIQ fresh registrations will be permitted in the first three rounds of MCC NEET PG 2024 counselling, but not in the spot round.
Counselling Process
NEET PG counselling registration
One can register for the counselling process providing all details like, D.O.B, Roll Number, security code and verify mobile number and email id.
Registration Fee
Registration fee varies with the categories. It is non refundable.


1000₹ - AIQ and General category students.
500₹ - SC/ST/OB0C/PwD and
5000₹ - Deemed university
Counselling Registration fee


25,000₹ - AIQ or Central University General Category candidates
10,000₹ - SC/ST/PwD Category students
2,00,000₹ - Deemed University students
After completion of payment you'll get a payment slip which will be asked by the college during admission.
Choice filling and Seat locking
You can choose a seat and lock. By following all the guidance given by MCC. For this process you have to visit the official website of MCC. After choosing your seat you will get a slip.
Seat allotment
For shortlisted students, MCC will publish the NEET PG 2024 seat allotment letters on the official website. The candidate's information, rank attained, marks earned in the NEET PG test, category under which admission is awarded, college assigned, and the reporting schedule for obtaining admission are all listed in the NEET PG allotment letter.

The MCC NEET PG 2024 counselling would then ask the shortlisted students to report to the designated college. Candidates must appear at the designated college to verify their documentation and receive confirmation of their NEET PG 2024 admission. To ensure their seat during NEET PG rank-wise seat distribution, candidates must pay the whole tuition cost.
Cutoff Previous Years
Cut off this year is slightly lower than the previous 3 years. A graph will explain how the lower cutoff this year has gone.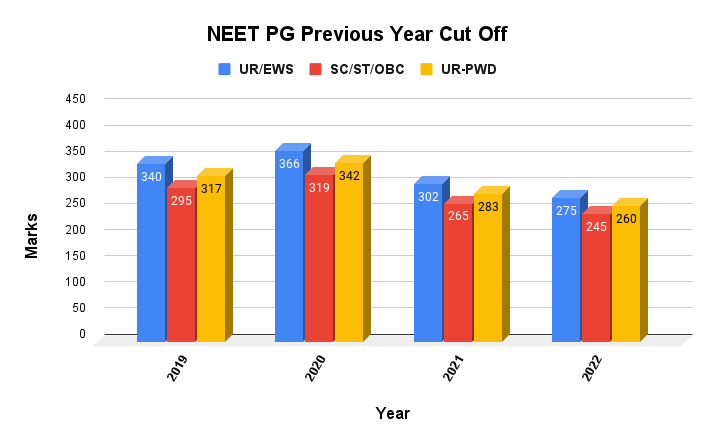 Revises Cutoff Previous Years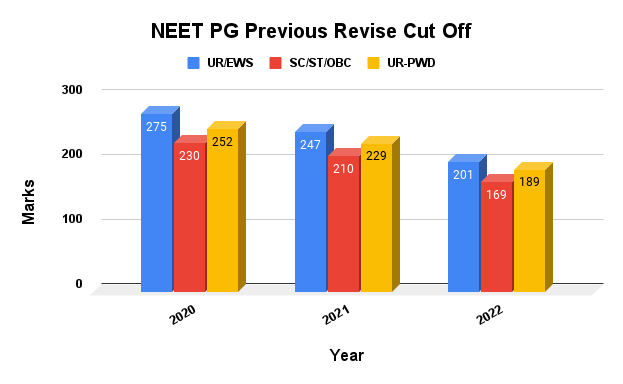 NEET Qualified in their category.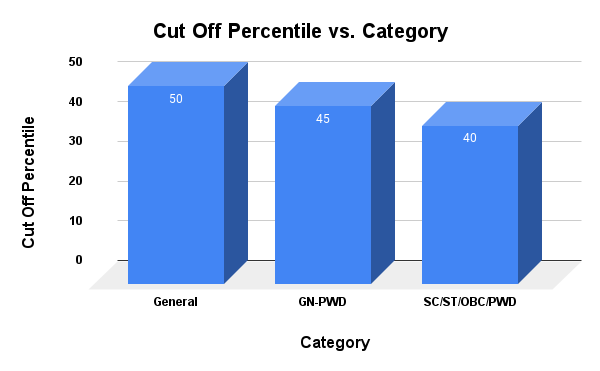 Candidates must carry these documents listed below before filling the application form :-



10th and 10+2-mark sheet along with the passing certificate.
Migration and Character Certificate.
MBBS Degree Mark Sheet.
Attempt Certificate from First to Final Graduation Course Examination.
Internship Completion Certificate.
Registration Certificate issued by NMC/State Medical Council.
ID Proof (Aadhaar Card/ PAN Card/ Passport/ Driving License).
Caste certificate (OBC/ SC/ ST).
Entrance Exam Score Card.
4 Passport Sized Photographs.
4 Stamp Sized Photographs.
Medical Certificate.
Nationality certificate.
Proof of Registration as OCI (for Overseas Citizens of India).
AIU Certification is mandatory (for Foreign Nationals).
NOC from Ministry of Health, Govt. of India required (for Foreign Nationals).
Candidate must send/ submit in person, the above documents to the college office and must carry the originals documents along with the prescribed Tuition fees to the college for final admission procedures.

Teerthanker Mahaveer Medical College & Research Centre offers MD and MS programs in various specializations at postgraduate level. Admission to MS and MD programs are on basis of NEET score. The minimum eligibility criteria for taking admission in these courses require the candidate to have scored at least 50% aggregate marks in MBBS from an Institute recognized by Medical Council of India.
Candidates looking for admission in MD/MS must complete his Compulsory Rotatory Residential Internship on or before March 31.


So for taking Direct Admission in Teerthanker Mahaveer University for your MD/MS Course contact us and our expert counselor will contact you soon.


Visit More Similar Colleges :
ENQUIRY FORM