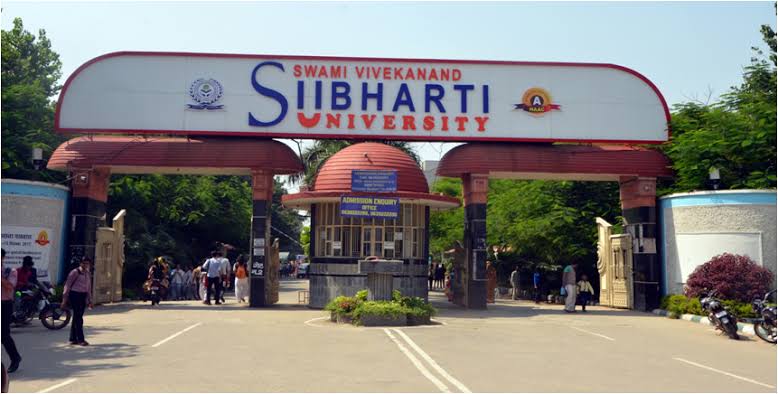 Netaji Subhash Chandra Bose Subharti Medical CollegeNetaji Subhash Chandra Bose Subharti Medical College, a constituent of Subharti University, Meerut one of the best medical colleges of Northern India. The College is located in a premium location and has a vast sprawling campus, furnished with the latest and best available audio-visual teaching aids such as OHP, LCD, visualizer, electronic teaching boards etc. provided in all the lecture theatres, departments and teaching points. The lectures are integrated with practical exercise, in each department having its own individual laboratory.

Presently, the college has 20 departments including Anatomy, Anesthesiology & Critical Care, Biochemistry, Community Medicine, Dermatology, STD & Leprosy, Forensic Medicine, General Surgery, Medicine, Microbiology, Obstetrics & Gynaecology, Ophthalmology, Orthopaedic Surgery, Otorhinolaryngology & Head & Neck Surgery, Pathology, Pediatrics, Pharmacology, Psychiatry, Pulmonary Medicine, Physiology, Radio-Diagnosis. In addition, University has a Central Research Station with advanced research facility, Medical Education Unit and Central and Department libraries. The college also offers Super-specialties in Cardiology, Neurology, Neurosurgery and Plastic-surgery.

The Subharti Medical College has been accredited by National Accreditation Board for Laboratories & National Accreditation Board for Hospital for conducting various tests of Clinical Pathology, Hematology, Histopathology, Cytology, Serology, Microbiology, Immunology and Clinical Biochemistry, etc. The Subharti Medical College is participating in National Health Programmes such as National Blindness Control, Blood Safety, AIDS Control, Mental Health Programme, Dots programme, besides conducting Health and Blood Donation Camps.


The List of PG Branches available in Subharti Medical college are :-
Subharti Medical College has a dedicated teaching hospital named "Chhatrapati Shivaji Subharti Hospital". It is a premier 938 bedded tertiary care teaching hospital of Northern India which provides immense training and planning opportunities and a platform for the students of medical and allied fields.
Candidate should obtain permanent registration with the NMC or any of the State Medical Council within one month from the date of admission, failing which the admission of the candidate shall be cancelled.


Candidates must carry these documents listed below before filling the application form:
10th and 10+2-mark sheet along with the passing certificate.
Migration and Character Certificate.
MBBS Degree Mark Sheet.
Attempt Certificate from First to Final Graduation Course Examination.
Internship Completion Certificate.
Registration Certificate issued by NMC/State Medical Council.
ID Proof (Aadhaar Card/ PAN Card/ Passport/ Driving License).
Caste certificate (OBC/ SC/ ST).
Entrance Exam Scorecard.
Four Passport Sized Photographs.
Four Stamp Sized Photographs.
Medical Certificate.
Nationality certificate.
Proof of Registration as OCI (for Overseas Citizens of India).
AIU Certification is mandatory (for Foreign Nationals).
NOC from Ministry of Health, Govt. of India required (for Foreign Nationals).
Candidate must send/submit in person the above documents to the college office and carry the original documents along with the prescribed Tuition fees to the college for final admission procedures.
Subharti University offers MD and MS programs in various specializations at postgraduate level. Admission to MS and MD programs are on basis of NEET score. The minimum eligibility criteria for taking admission in these courses require the candidate to have scored at least 50% aggregate marks in MBBS from an Institute recognized by Medical Council of India.
Candidates looking for admission in MD/MS must complete his Compulsory Rotatory Residential Internship on or before March 31.
So for taking Direct Admission in Subharti University for your MD/MS Course contact us and our expert counselor will contact you soon.


Visit More Similar Colleges :